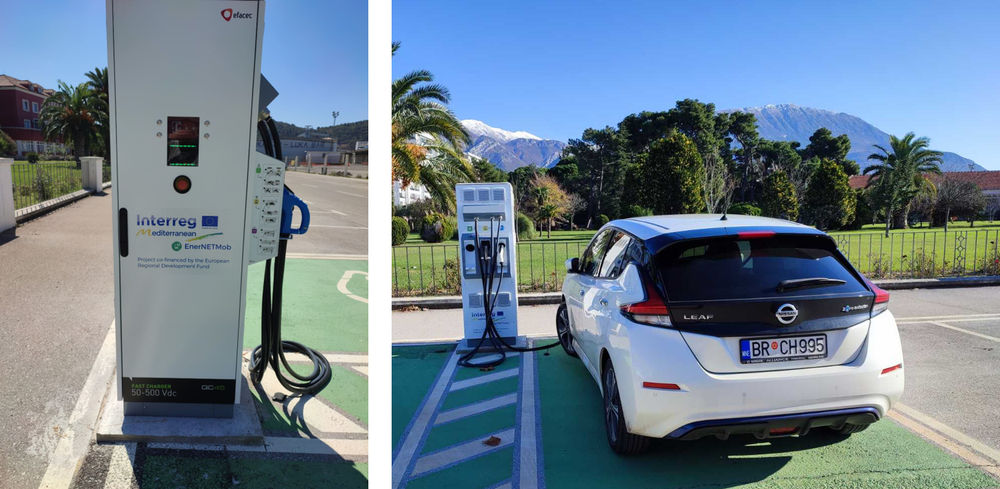 Joint Info day at Port of Bar – EnerNETMob and SuMo projects
On December 21st a Joint event combining two projects: EnerNETMob (MED Programme) and SuMo (Italy-Albania-Montenegro Programme) will be organized in premises of Port of Bar. The goal of this event is to disseminate the results and actions of these two projects whose main actions are directed towards promotion of e-mobility and green solutions in transport and this will be an overture to a discussion about possible challenges that the Port of Bar is facing regarding the actual situation of sustainable and green transport in the port.
To remind, through the implementation of EnerNETMob project Port of Bar procured BEV and installed a fast charging station and through SuMo project hybrid bus for users in free zone of the port is to be procured. With help of these projects Port of Bar intends to promote EU values in terms of sustainable transport solutions, less air pollution, environmental protection, etc.
Representatives of public authority, members of the Government of Montenegro - European Integration Office, Ministry of Capital Investment, state and local administration, and other relevant stakeholders are invited to participate to the meeting. Also, representative of Transport Community Mr. Kristijan Ležaić (Permanent Secretariat of the Transport Community) and Mr. Miodrag Račeta from European Integration Office (Department for European Territorial Cooperation) will contribute to this event with their presentations.