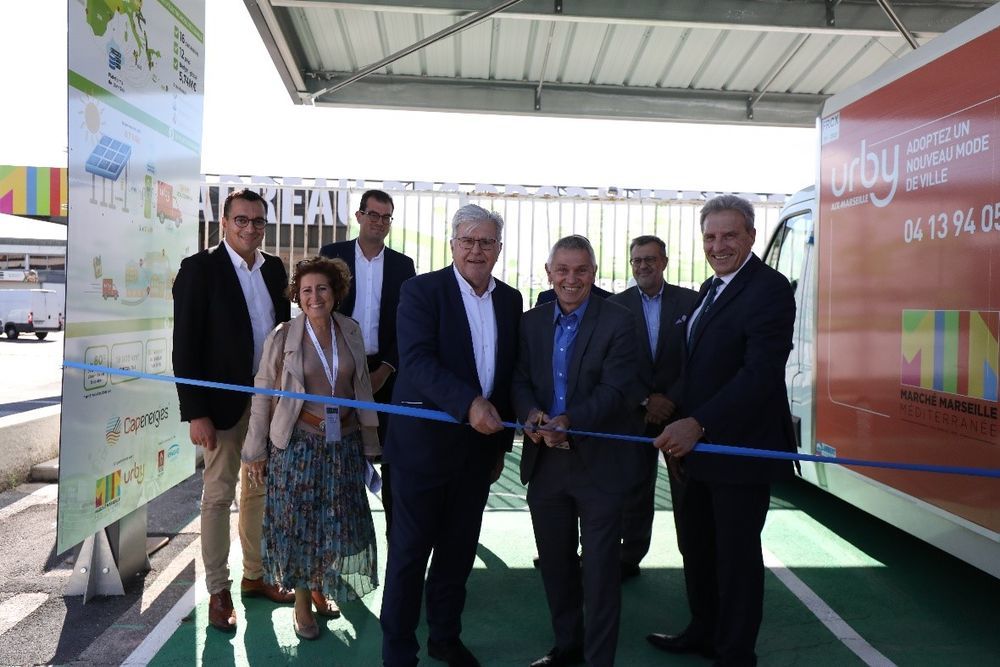 Throwback to the 4th Edition of the Energy for Smart Mobility Forum
October 6 & 7, 2021, Marseille
The 4th Edition of the European Forum Energy for Smart Mobility (E4SM), co-organized by Capenergies and GreenUnivers, has gathered nearly 300 participants on the 6th and 7th of October 2021 in Marseille. Its ambition: to highlight the international challenges and innovation on thematic linked to low carbon energies and smart mobility. During those two days rich of conferences and workshops, experts of this sector have discussed on the sustainable and smart mobility future, through different themes like hydrogen, fast and future charging stations, or the electric batteries evolution.
The pitch challenge of the 6th October has rewarded 4 start-ups of the 17 ones which have candidated, presenting their innovations:
For the category « electric-start-up with mature solutions », the prize went to Solar Cloth, who invented a photovoltaic textile, which can adapt itself on all surfaces, included cars and boats…
For the category « hydrogen or biogas solutions »: the prize was won by Sakowin Green Energy, who industrializes a new generation of on-site and on-demand decarbonized hydrogen production with a competitive price, with no CO2 emissions.
For the category « Electric solutions– R&D » : the prize went to Airseas, who has the ambition to decarbonize the maritime sector thanks to a kite-technology solution harnessed to commercial ships, it allows 20% reduction of fuel consumption.
The Public prize was given to Qovoltis, who designs, produces, installs and manages new generation charging stations for B2B and B2C.
All the prizewinner start-ups will receive targeted programs aiming to boost their development.
Official ceremony of the French demonstrator in decarbonized urban logistic in the framework of the European project "EnerNETMob"
Combined with the 2021 E4SM Forum, the official ceremony of the French EnerNETMob demonstrator took place in the "National Market of Interest" of Marseille (MIN des Arnavaux), with the presence of the involved partners, Aix-Marseille-Provence Metropole, a representative of the Interreg MED program and journalists.
A visit of the French EnerNETMob pilot has also been organized for the international forum's participants to show the entire system. The 8.7 kWc power photovoltaic carport, combined with a 10 kWh Li-ion battery, supplies renewable energy to a charging station where an electric urban logistic vehicle daily comes to reload its battery. More than 80% of the energy needed each year by the electric van should be supplied by the solar carport.
The French demonstrator represents a first step heading for logistic fleets decarbonisation, while the Aix-Marseille-Provence Metropole is committed in air quality enhancement.
Following this visit, a workshop was organized, gathering mobility and logistic actors to discuss on decarbonisation of freight transportation, urban deliveries optimization thanks to artificial intelligence and an overview of the future actions towards carbon emission reduction, from each company who participated to this workshop.